Help us bring perspective to children in the Dominican Republic
We are a non-profit organization and build schools in the Dominican Republic for children where the family's money is not enough for the few existing schools!
Education is the most valuable
thing you can give a person.
As a non-profit association, we would like to help the poorer population on the island of Hispanola, i.e. the Dominican Republic (DR) or Haiti, in humanitarian matters. We pay particular attention to children, women and families. Children need an education to become self-determined adults who can change something in the world for the better.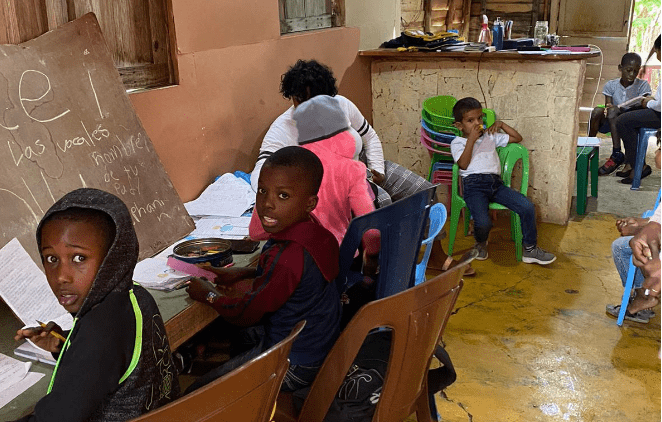 Get to know the families, children and the team behind the project.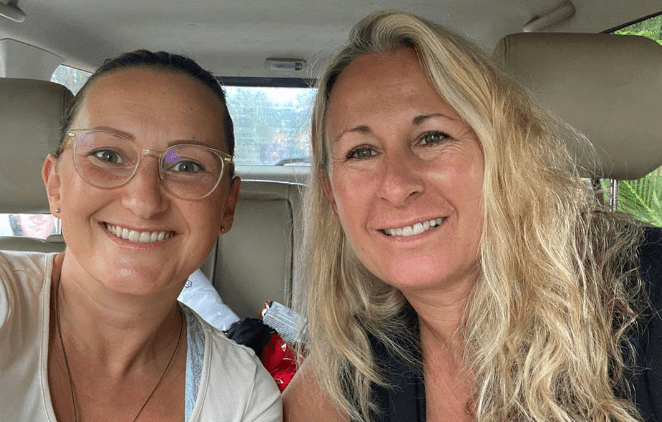 We are Nina and Louise
and created the Mandevilla Foundation
We are specifically looking for local people who come from an existing poor community and support them in their projects. This can be schools, kindergardens, soup kitchens or other projects that promote the well-being of the community. We, as an association, want to help where help is needed and work in the middle of the community to help it as a whole.
Particular attention is paid to children, women and families.
It is our vision to build an association that supports many local non-profit projects that have emerged from a community and to promote and support them.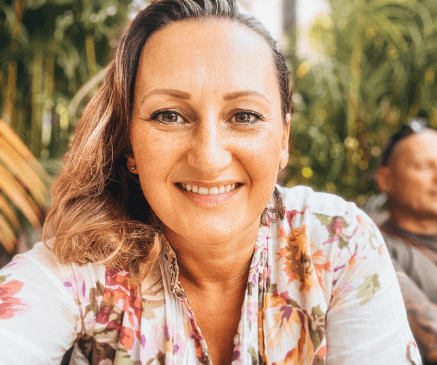 Nina Dvorska
Nina has been visiting the DR for several years and always had a desire to help the local community. She met Louise and they became friends and she was following the stories of helping in the communities. Upon her last visit Louise told her of a young pregnant girl that needed help so Nina donated to help her. This was the first seed of a collaboration between Nina and Louise. The idea of Mandevilla was created.
Louise Dean
One of our founders Louise Dean is very well connected in the local community and has been helping for many years. Over the years people in the poorer communities have reached out to her when help was needed. So there is already an infrastructure in place to help people on a smaller scale.
Carmen Camacho
Carmen isfull of energy and always helping within the communitees. She lives in Sabaneta and is always helping, wherever she can. She herself has adopted two haiten Kids.
Rebeca Juma Martínez
Rebeca is the initiator of Rallito del Sol. She had cleared out her private house to give kids a place to study, read and learn. She has a degree in teaching and her vision is to build a school where all kids can learn to read and write.
Ana Lourdes Rosario Paula
Ana is also a member of the team working at Rallito del Sol. She is supporting Rebeca and taking care of the daily needs of the kids.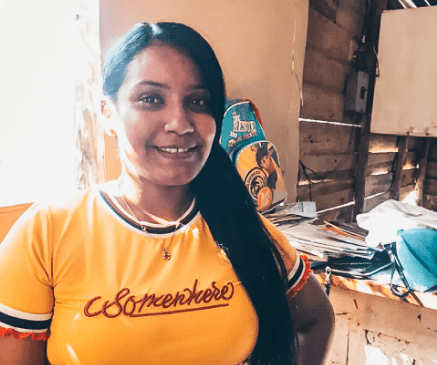 Chelsy Rodríguez 
Hernández
Chelsy is helping at the project of the Kindergarten/School Rallito del Sol. She is a warm hearted women who loves to teach and to work with kids.
Meet the families, children and the team behind the project.
 Sponsoring & Partnership 


Support, to reach a greater good together
Our goal is to create a platform where we connect people that want to help financially with those that are already helping or have a desire to contribute to their community but lack financial resources.
This can be schools, daycare, feeding programs, medical needs or other projects that benefit the community. 
In general help where help is needed.
We will have full transparency on the foundation's website so the donors can follow along and see where their funds go and who they are helping. 
We feel by helping children with education they will be able to become self-sufficient and give back to their community.